Turn on suggestions
Auto-suggest helps you quickly narrow down your search results by suggesting possible matches as you type.
Showing results for 
>

>

>

Re: Ask A Pro Live: Study Stress
Options
Mark Topic as New

Mark Topic as Read

Float this Topic for Current User

Bookmark

Subscribe
Highlighted
Mark as New

Bookmark

Subscribe

Email to a Friend
Ask A Pro Live: Study Stress - September 2019
Whether you're in your last year of school, trying to improve your grades or navigating life at University or TAFE - I think we can all agree that at times studying is stressful. You have to manage your time, understand the content, complete assignments and make deadlines. All whilst juggling family, friends and everything in between.
It's enough to make your head implode!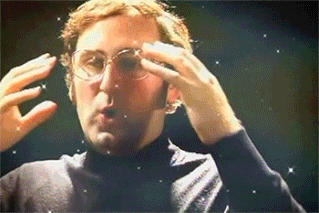 In the lead up to this discussion we're also creating Study Stress profiles. If you'd like to join in you'll find the thread here. We also had a special discussion about this topic a couple of weeks ago which you can read back on and contribute to here.

Join us on Thursday the 26th of September from 7-9pm AEST to talk all things Study Stress!

So if there's anything you've ever wanted to know about how to manage study stress now is the time to ask! Watch this space, as soon we will be introducing our wonderful guests who will join us on the forums to talk all things managing study stress. I know many of you will have questions for our guests - please send them all through via the google form below.

@Esperanza67 @Bee @lokifish @mrmusic @ecla34 @N1ghtW1ng @roseisnotaplant @scared01 @redhead @LeoTheLion @MissX @FootyFan26 @DirtWitch @LadyMacbeth00 @Grake @elly123 @amywells21 @Mila28 @Quaintrelle @SpiderGirl18 @sibh @Amy9 @mspaceK @Sanguine @NBAM21 @Iridescence @Karinaskii @nxmita_pa @Alison5 @cerulean @SkyIsTheLimit @chocolateislife18 @DontWait @gezellig @seadreamer @dog_lover94 @Motty91 @GM24 @rose13 @ThinkerGirl28 @caseyleehs @neonsnow @TalaForest16 @Jakob @amypond @positivepenny @someone123 @Jrt14 @lr8991 @Mily @Dani @Hummingbird@Han1993 @marshmallows @Sunflower18 @RockPaperScissorsMelon @Stardust23 @Loudcloud @MitchellClifford @ami-lee @Gumi Gumi @Ally-Leesh-

© ReachOut Australia