Turn on suggestions
Auto-suggest helps you quickly narrow down your search results by suggesting possible matches as you type.
Showing results for 
>

>

>

Re: Friday Feel Good
Options
Mark Topic as New

Mark Topic as Read

Float this Topic for Current User

Bookmark

Subscribe
Mark as New

Bookmark

Subscribe

Email to a Friend
Introducing Feel Good Friday
So you've probably noticed at ReachOut we really like to talk about self care and well-being. This is basically us on the daily -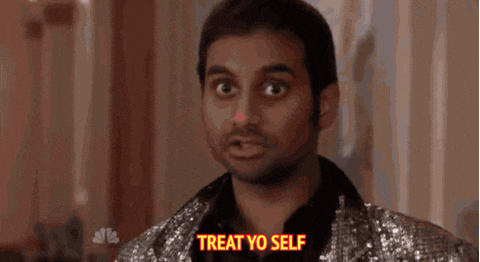 While treating oneself is definitely a form of self care, it's not the full story.
There's good reason why we discuss how to care for ourselves on the regular. Just like learning to drive or cook, learning how to self care is a necessary life skill that helps us juggle the challenges life throws at us.
So...what actually is self care?
Self care is the act of mindfully preserving or improving ones health. What you do to preserve your health may be different to what you do to improve it. For example, you might take vitamins to build your immunity before flu season to preserve your health vs going to the doctor to get medication once your sick to improve your health.
With that said I'm sure we can all agree that "health" is a pretty broad term. So let's dig into it little deeper. If we take a holistic approach to our health we could say that our well being can be categorised into the following -
Physical: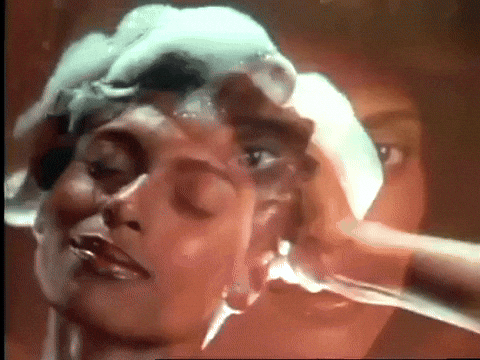 Eating a balanced diet of nutritious food on a regular basis. Did you know when we don't eat regularly our moods are impacted?
Taking time to be "in your body". That could look like doing some light stretching, dancing around the house, having a hot shower or going for a run.
Treating yourself to some pampering. Moisturise your skin, do a facial or get your nails done.
Psychological:
This ones all about engaging and stimulating the brain.
Learn something new! (a language, an instrument or software)
Teach someone something you're good at
Journal. Writing about how we feel or whats going on for us helps us to process emotions.
Emotional:
Practise self compassion. This one can be a challenge but my tip is to pretend you are giving advice to a friend you really care about. What would you say to them if they were feeling how you are?
Set boundaries and don't feel bad about it. We all have boundaries but struggle to let other people know. It feels really good to stick up for your needs and set an emotional boundary.
Try and think of your own affirmation - something supportive you can say to yourself each day.
There are lots of different activities you can do to maintain your well-being or pick yourself up when you're not feeling good. Here is a guide on self care if you ever get stuck.
I've touched on three forms of self care but there's also social and spiritual self care.
Activity:
Can you all give me some ideas for what social or spiritual self care would look like?
What can you do to determine what kind of self care you need?
Highlighted
Mark as New

Bookmark

Subscribe

Email to a Friend
I think this is a great idea @Bre-RO!

Can you all give me some ideas for what social or spiritual self care would look like?
Social self care ideas:
- Being a part of a group such as through volunteering, a hobby group or a university group. Meetup is a good site for finding local groups.
- Joining community events in your area.
- Having a penpal. There is an app called SLOWLY which lets you make penfriends from around the world.
- Activities with friends like having lunch, going shopping, etc.
- Getting back in touch with old friends.
- Talking to someone when you need some support. This could be a counsellor, friend, family member, teacher, etc.
Spiritual self-care ideas:
- Doing yoga or a similar activity.
- Meditation.
- Reflecting on your day.
- Prayer.
- Going to a place of worship or religious space.
- Going on a walk.
- Keeping a gratitude journal.
- Mindfulness.
- Reading inspiring quotes or affirmations. These could be from books, religious texts, online sources, etc.
- Being in nature.
- Lighting a candle, diffusing essential oils, or using crystals or religious items like rosary beads.
- Making a 'prayer table' or a spiritual space in your home. You could use it to pay tribute to loved ones or include a vision board.

What can you do to determine what kind of self care you need?
- Ask yourself what you need.
- Keep track of which kinds of self-care you've been doing. Sometimes, it can be useful to see which types of self-care you haven't done for a while.
- Use an app like Daylio or a journal to see which activities make you happiest.
Mark as New

Bookmark

Subscribe

Email to a Friend
@WheresMySquishy that's such an amazing list!
I really like this advice: Ask yourself what you need.
Honestly, so useful and not as intuitive as it sounds!
-----------------------------------------------------------------------------------------------------------
We're having a SLOW-MO Getting Real chat to do with Dealing with the Holiday Season, starting on Monday the 9th of December!
Check it out
here
!
Mark as New

Bookmark

Subscribe

Email to a Friend
Absolutely brilliant and comprehensive list of ideas! @WheresMySquishy

Having a penpal is a great one I hadn't thought of. Also wanted to highlight that an awesome kind of social self care that everyone here does amazingly is coming to the forums!! By receiving and giving support we all do this really well.

© ReachOut Australia