Turn on suggestions
Auto-suggest helps you quickly narrow down your search results by suggesting possible matches as you type.
Showing results for 
Options
Mark Topic as New

Mark Topic as Read

Float this Topic for Current User

Bookmark

Subscribe
Highlighted
Mark as New

Bookmark

Subscribe

Email to a Friend
Hey !!!
I'm back after a long 7 month break from the forums
I guess I'm just going to do a general update what has happened in the last 7 months ! Sorry if I accidentally break guidelines, I'm really trying not to.
Before I start, @annabethxchase , if you're out there somewhere I love you with all my heart and I miss you endlessly. I know you're not on the forums anymore but i love you so much and i hope you are doing okay💖💖
My mental illnesses currently; severe depression, generalised & social anxiety, emerging borderline personality disorder and disordered eating (still going through the process of a specific ED). I'm on a high dose of an anti-psychotic and still on an anti-depressant.
I've still been in and out of hospital constantly. My last admission into ED was not pretty. Very distressed, hurting myself and others. Mascara all over my face. They wouldn't give me any prn, I'm honestly surprised they didn't restrain me or get security guards.
Well Feburary was not a pretty month for me. I was banned from every single helpline, not something I'm proud of. My bpd was out of control, very out of control. It's disgusting how horrible I was to people especially counsellors/supports online. I feel awful and if I could go back and change that I would in a heartbeat. It was a completely different me. Everyone calls me the small cute bubbly girl who is so innocent and kind to everyone.I honestly don't remember much more than that, it was a horrible month for me and a lot of dissociating.
March wasn't any better. Struggled a lot with barely any supports. End of March I ended up in hospital because I had a dystonic reaction. To describe a dystonic reaction it looks like a seizure. I was taken straight to ICU and was almost tubed since I had trouble breathing. In March, I really struggled. My GP was on holidays and I was at my worst. I had a plan to die by my birthday. My old psychologist discharged me because apparently I wasn't trying to help myself. She told me to choose between her or my GP, I chose my GP and she went full rage and said I swore at her and everything. Almost forgot, I got Glandular fever and was extremely sick and I couldn't even go to school.
A positive of March is that I got more piercings !
Then April came around was still struggling because the fact was I was meant to be dead, not alive. My birthday eve, we went to the harbour for my birthday dinner with some friends it was a great night. I was happy
and then of course, the taxi ride home I vomited ! I wasn't even drinking, it was the glandular fever being a bitch. It was my birthday and I was so sick, I spent my birthday in bed. And my poor friends who slept over left early in the morning because I was sick
May I got very into using drugs. It was and still is a coping mechanism. Unhealthy coping mechanism. A lot of sleepovers getting drunk. Smoking and vaping constantly, im literally broke because I spend my money on that stuff. Substance abuse, im trying to stop and im getting better. Im trying but its so hard because I love it, I enjoy it. I went to a concert and I went to MeccaLand, it was heaps of fun. Self-harm was official the worst and constant, I don't know how I didnt end up in hospital for it.
June I dont remember much. My eating was getting very bad, rapidly losing weight. I'm now severely underweight. I got the worst report ever, not because im a bad student but because I barely attend school. School is harder than ever for me. I have no teachers or supports at school. I meant to do half days but like I at least have 2 days off school a week. So I attend 1 1/2 a week. Ive had over 100 days off this year oops.
July I lost my best friends. I was upset because my best friend kept cancelling plans on me last minute to hangout with her boyfriend. And I told her about it, and ended up losing the whole friend group. They turned against me. They did a Group FaceTime to bitch about me. A week later I bumped into the guy who sexually assaulted me. Later that night I found out my "father" tried to take his own life. Worst month of my life, I can't think of a worser time for me. School went back and I was bullied endlessly. The girls were spreading rumours about me and deliberately hurting me. That was the last thing on earth I needed. My "father" has been in a psychiatric unit for 2 months. I was very numb, I remember the first week I literally wasn't hungry. I got a large chai latte and I had a couple sips within 2 hours, it went cold and I threw it out. I was so spaced out and just so out of it. His Cat now lives with us. 2 weeks ago today he was finally discharged. A week and half a go he flew out back to his hometown, in France. He's in huge debt which makes it even harder finically than it already is.
August I finally started working at McDonalds. I got the job in July but after all that trauma and crisis, I didn't work for about a month. First few shifts I was bawling my eyes out, but now I love it !! It's a great distraction, I've made new friends and i get payed !! So far ive bought AirPods, Fitbit and 2 morphe palettes. Too make things worse my friend was admitted to a psychiatric unit and has been hospitalised for 2 months
but she is finally discharged ! Another one of my friends is being triggering to the extreme and I HATE IT.
Positive of August is that I got my hair dyed pink and now its blonde !
It's September now and ive made some positive progress ! I'm officially unbanned from Kids Helpline and ReachOut !! Sadly, im being threatened for an admission for my eating
currently have weekly weight checks, bloods and ECGs. Self harm has gotten bad again
im terrified to gain ah.
A lot of breakdowns and episodes later and here I am ! This is everything I can remember haha, and once again sorry @Jess1-RO and other community managers if I breached the guidelines at any point, complete accident if I have.
I miss you guys a lot and I look forward being back on the forums
@Bee @lokifish @letitgo @scared01 @Bre-RO @Claire-RO @mrmusic @Bananatime04 @N1ghtW1ng
Mark as New

Bookmark

Subscribe

Email to a Friend
Hey @litgym
Welcome back to ReachOut forums!!
My name is Bre and I'm a fairly new community manager - it's so nice to virtually meet you.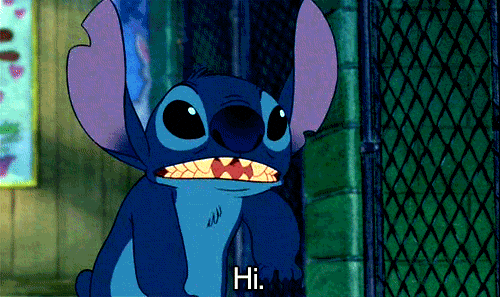 I'm sure there will be many users here that are so happy to see you on the forums again. It sounds like you have had quite a journey this year - thank you for sharing it with us in a safe way
You've been through lots but it's amazing to read how you continued to fight for your well being each month and that you are now starting to see some positive progress.
Once again, welcome back and I look forward to seeing you around on the forums
Highlighted
Mark as New

Bookmark

Subscribe

Email to a Friend
@litgym I was thinking about you recently and wondered how you've been. Thank you for updating us.
Sounds like things have been quite tough. But I'm so proud to see you accepting help and trying to move forward positively - that takes strength and courage.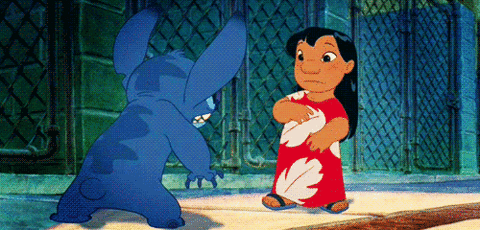 Remember you're amazing just as you are
Highlighted
Mark as New

Bookmark

Subscribe

Email to a Friend
Highlighted
Mark as New

Bookmark

Subscribe

Email to a Friend
Hi @litgym
Wow big year, it sounds tough and I'm sorry you had to go through so much. I hope everything gets better soon but for now I just want to say you are doing a great job. And people out there do care and want you to succeed. And in a way you earned your stripes. Each one a difficult yet crucial part that has shapped you into the strong incredibly wise human being you are. Keep trying your hardest and eventually everything will fall into place. Take care of yourself. X
Highlighted
Mark as New

Bookmark

Subscribe

Email to a Friend
Welcome back @litgym and thank you for sharing what has been happening for you the last few months
Getting through the last few months, building your support network and learning new ways of coping with the tough times takes so much strength and resilience!


We look forward to seeing you around the forum
__________
Check out our community activities calendar
here
Highlighted
Mark as New

Bookmark

Subscribe

Email to a Friend
awwww jess, lots of love
@Jess1-RO
hey ! @Maryhadalittlelamb
nice to meet you, I dont think you were around when I was on months ago !
that's very sweet of you
Highlighted
Mark as New

Bookmark

Subscribe

Email to a Friend
Hi @litgym
Yes it is nice meet you too. I don't think I was in then but I'm always here if you ever need to build you up when you feel most broken. So if you ever want to chat I'm here. Ok x
Highlighted
Mark as New

Bookmark

Subscribe

Email to a Friend
Hi @litgym
I'm a fairly consistent reader and fairly inconsistent poster so I don't think we chatted much when you were on before, but I just wanted to say I'm really glad to see you back! I'm so sorry that you've been through and are still going through so much pain, it must be awful
It's amazing that you're pushing through and seeking support and fighting for yourself and highlighting positives. I have so much respect for you.
How are you going atm? (if you feel like answering, of course). I care and I hope you're doing ok, thanks so much for this update
Highlighted
Mark as New

Bookmark

Subscribe

Email to a Friend
hey
@litgym
nice to see you back, sorry to hear how tough its been though
**NEVER be afraid to ask for help because you're WORTH it!**
| User | High Fives Count |
| --- | --- |
| | 9 |
| | 9 |
| | 6 |
| | 6 |
| | 6 |
© ReachOut Australia