Turn on suggestions
Auto-suggest helps you quickly narrow down your search results by suggesting possible matches as you type.
Showing results for 
>

>

>

Re: WW Activity - Personal Strengths - 23rd Jan 20...
Options
Mark Topic as New

Mark Topic as Read

Float this Topic for Current User

Bookmark

Subscribe
Highlighted
Mark as New

Bookmark

Subscribe

Email to a Friend
WW Activity - Personal Strengths - 23rd Jan 2019
Hey guys! Welcome to the 4th Wellbeing Wednesday for 2019!
Today we thought we could talk about our Personal Strengths: How we can identify them and the role that they play in our lives.
(Also! If you're interested in the thinking behind Wellbeing Wednesdays or wanted to sneak a peek at our previous activities, here's a link to @Jay-RO's Wellbeing Wednesday thread
)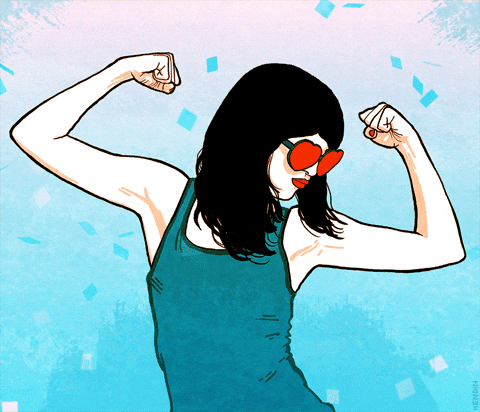 So, Strengths! We're an amazingly diverse and different bunch here on RO
, but one awesome thing that we have in common is that we all have an individual set of strengths that we use to navigate our day-to-day lives.
It's not always easy to name our own strengths, and often we can fall into the trap of comparing ourselves to others and feeling like we have nothing to offer in comparison.
This goes double if we're already doubting ourselves! That being said, we all have something wonderful to offer and amazing qualities that we can draw upon when things get challenging.
Identifying strengths isn't just a really good way of building self-confidence, it's also a good way to build resilience!
This way, we know that we always have some tools to help anchor us, even when other parts of life might be unsteady.
Sooooo *drum roll* today's activity is to:
Try to identify some of your strengths! (okay you probably guessed this one
)
A handy way to think of some, if you find yourself coming up blank, is to reflect upon the qualities that you value in other people: there could be some overlap! E.g. empathetic people might value empathy in others
Try find as many as possible if you can, you'll be surprised how many you can come up with!

To get the ball rolling I've popped below a lovely list of strengths borrowed from @Jess1-RO to help us think!
Considerate, Funny, Creative, Caring, Loving, Free-spirited, Spiritual, Respectful, Self-aware, Flexible, Independent, Authentic, Warm, Proud, Passionate, Wise, Organised, Smart, Open-minded, Beautiful, Friendly, Open, Honest, Energetic, Team Player, Willpower, Mindful, Brilliant, Peaceful, Joker, Hardworking, Dedicated, Modest, Daring, Adventurous, Athletic, Strong, Kind, Social, Brave, Clever, Courageous, Empathetic, Able, Problem-Solver, Focused, Determined, Hopeful, Good Listener, Confident, Knowledgeable, Tolerant, Eager, Good Communicator and many more!
Bonus question: can you think of a time/situation where your strengths have/could come in handy in your life?
-----------------------------------------------------------------------------------------------------------
We had a live chat on Accessing Mental Health Support Online!
Check it out
here
!
© ReachOut Australia