Turn on suggestions
Auto-suggest helps you quickly narrow down your search results by suggesting possible matches as you type.
Showing results for 
>

>

>

Weekly Wellbeing - Favourite podcasts
Options
Mark Topic as New

Mark Topic as Read

Float this Topic for Current User

Bookmark

Subscribe
Highlighted
Mark as New

Bookmark

Subscribe

Email to a Friend
Weekly Wellbeing - Favourite podcasts
Weekly Wellbeing : Learning
Hey, everyone! I'm Janine, and I'm super excited to have joined the ReachOut team this week, I'll be here 2 days a week as a community moderator. I posted a quick intro in the November intro thread, but just thought I would say hello here too, and kick off this week's Weekly Wellbeing.
I am a podcast addict from way back, I really love discovering new podcasts that make me think, keep me entertained, and change how I look at the world! Listening to podcasts is also how I help to motivate myself to go for a walk or a run, so for me it fits into both the "be active" and "keep learning" parts of the wheel of wellbeing. Listening to podcasts can make a boring commute pass quickly, snap me out of a bad mood, or even give me ideas about how to make my own life better.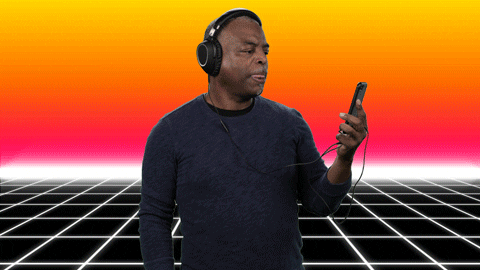 So for this week's activity, I thought it could be fun for people to share their favourite podcasts- ones that make you laugh, make you think, take you to another world, or do a bit of all of those things!
Just to kick things off, here's a few of mine. I'll post links here, but you can find them on Apple Podcasts, or whatever podcast app you use.
Wilosophy: Wil Anderson chats with all sorts of people, and has super interesting conversations about their philosophy in life, what makes them tick, and lots in between. He has a decent back catalogue now of interesting chats and they're all free to listen to.
https://podcasts.apple.com/nz/podcast/wilosophy-with-wil-anderson/id951354264
Hack (jjj): jjj's half hour daily news program, "hack talks about the stuff that matters to young australians".
https://podcasts.apple.com/au/podcast/hack/id78995043
Download this show: 30 minute snapshots every week with Marc Fennell about all sorts of things techy, social media, culture, movies and TV.
https://podcasts.apple.com/au/podcast/hack/id78995043
TED talks daily – short podcasts about everything under the sun, I have watched so many TED talks that have changed the way I think about myself, my brain, and the world around me. I love the stuff about neuroscience, but I also love that there's a talk about probably anything you could think of by now.
Going Through It – I loved this, it's a whole lot of stories about what people did when life suddenly didn't go to plan,when life seemed like it was off the rails and when they faced a massive turning point. There's some huge names there, and it's amazing hearing their stories.
https://podcasts.apple.com/gb/podcast/going-through-it/id1458893934
But I guess one of the things I love most about podcasts is taking a dive into all sorts of random things, because there's literally hundreds of thousands of things out there and it's great to dip in and out and see what sparks your interest, or makes you laugh, or teaches you something new – all things that can help our wellbeing.
Looking forward to hearing about your favourites - are you a podcast fan?
__________
Check out our community activities calendar for June 2020
here
| User | High Fives Count |
| --- | --- |
| | 14 |
| | 13 |
| | 12 |
| | 9 |
| | 9 |
© ReachOut Australia