Turn on suggestions
Auto-suggest helps you quickly narrow down your search results by suggesting possible matches as you type.
Showing results for 
>

>

>

Where do you go if you need legal advice or repres...
Options
Mark Topic as New

Mark Topic as Read

Float this Topic for Current User

Bookmark

Subscribe
Star contributor
Mark as New

Bookmark

Subscribe

Email to a Friend
Where do you go if you need legal advice or representation?
Sometimes things happen and we need to access legal info or even legal representation.
Things like car accidents, inability to pay fines, AVOs, Centrelink issues and work issues can all require legal advice.
The good news is there are services called Youth Legal Centres, across Australia, that provide FREE legal advice and usually court representation for young people, like yourselves.
As it differs from state to state (unfortunately NT & Tas don't have dedicated services but I've included an Australia wide youth law resource at the bottom) I've listed each service with a link to the website, a bdesciption of what they do and contact details.
I highly reccommend making a note of the youth legal service in your state and storing it somewhere. Just in case.
http://youthlaw.asn.au/ VICTORIA
Youthlaw provides free and confidential legal information and advice to young people up to the age of 25. We are a not-for-profit Victorian free community legal centre for young people under 25
Free Legal Advice for Young People
Help with Fines
Learn About the Law
Contact: (03) 9611 2412 – (9am to 5pm Monday to Friday)
http://www.theshopfront.org/ NSW
The Shopfront Youth Legal Centre is a free legal service for homeless and disadvantaged young people aged 25 and under. We provide:
court representation on criminal charges, traffic matters and apprehended violence orders
advice on dealing with police
help to deal with unpaid fines
assistance with victims compensation claims
Contact: Phone: 02 9322 4808 Email: shopfront@theshopfront.org
http://www.yac.net.au/ Queensland
YAC offers free legal services, youth support and family support assistance and services to young people generally 10 to 18 years (including 10 & 18) particularly those who are involved in, or are at risk of involvement in, the youth justice and/or the child protection systems, and/or are homeless or at risk of homelessness and live in or around the greater Brisbane region. We provide more limited support to those under 10 and over 18 years of age; and to young people outside of Brisbane via telephone, website and publications.
YAC can assist young people with:
legal hassles – including being charged with breaking the law or child protection issues.
problems at home or school
lack of accommodation and/or income
being the victim of a crime (including abuse)
discrimination issues
general hassles
Contact: (07) 3356 1002 admin@yac.net.au
http://youthlegalserviceinc.com.au/ WA
Youth Legal Service provides free professional legal services to children and young people (under 25 years) residing in Western Australia. We also provide casework and court representation services within the Perth metropolitan area. Unfortunately, our court representation service is currently restricted to Children's Court matters as a result of various funding cuts.
Contact: Regional 1800 199 006 Perth 9202 1688
Children's and Youth Legal Service of SA http://www.saccls.org.au/centre_details.php?centre_id=23 SA
The Children's and Youth Legal Service of SA is a free legal service for children and young people under 18 years of age. We are dedicated to promoting the rights of children and young people and empowering them through the provision of information and appropriate assistance to manage their legal problem. Law areas
Information
Advice
Representation
advocacy and referral
Contact: (08) 8342 1800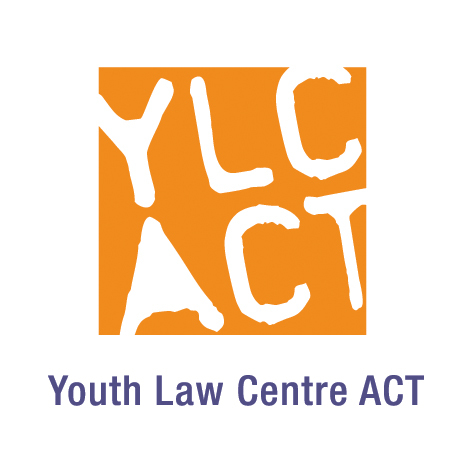 http://www.youthlawact.org.au/ ACT
Youth Law Centre assists young people between 12-25 years of age in the ACT with their legal problems, especially people who are socially or economically disadvantaged. We provide free and confidential legal advice in person, over the phone or by email.
Contact: (02) 6173 5410
Australia Wide –
http://www.lawstuff.org.au/
Information about young people's legal rights and obligations in every Australian state and territory.
| User | High Fives Count |
| --- | --- |
| | 5 |
| | 3 |
| | 3 |
| | 2 |
| | 2 |
© ReachOut Australia