Turn on suggestions
Auto-suggest helps you quickly narrow down your search results by suggesting possible matches as you type.
Showing results for 
>

>

>

[CHAT] Get creative!
Options
Mark Topic as New

Mark Topic as Read

Float this Topic for Current User

Bookmark

Subscribe
Mark as New

Bookmark

Subscribe

Email to a Friend
What is creativity? Why is creativity important? How do you show your creative side?
For me, creativity is what turns the monotonous loaf of bread that is 'life', into the golden brown, lightly crisp, tomato, cheese and pesto sandwich (or maybe that is just because I am really hungry as I write this?). Regardless, creativity adds a zest, allows you to express yourself, meet others with a similar interest, engage in some healthy escapist activities and tells you that yes, those hot chips would go well in your burger (ahh! Maybe I should eat before I continue). Beyond all this, creativity can be a whole lot of fun (finger painting, anyone?).
So why should we be talking about creativity? What can creativity offer you?
Firstly, creativity offers a great means of healthy escapism. Life is stressful and can start to feel insurmountable at times. Being able to detach and engage in an activity completely devoid of pressures, expectations or consequences can help keep you sane and promotes a healthy mental well-being, which is super important. Drawing, writing, music, and cooking are all examples of healthy escapism – how do you allow yourself to escape day-to-day pressures?
Secondly, creating something can really help you instil purpose in life. Have you ever worked towards a goal for an extended period of time? How did you feel?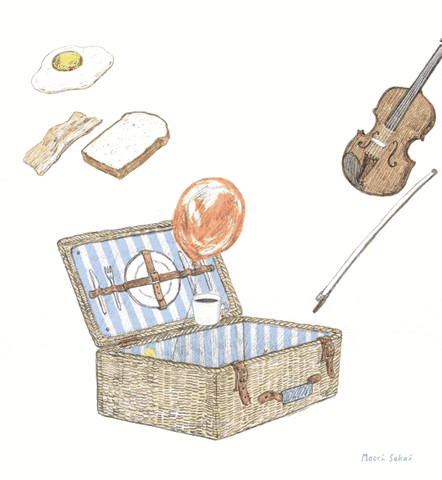 Creativity is a really great way to express who you are. It has no 'right' or 'wrong', as we are all unique with our own strengths and weaknesses (this is what I used to tell my art teacher, yet I still only got D's!). Thus, anything expression of you will reflect this (does this mean that I am only a 'D' grade person?). However, creation can also contribute to your self-understanding (like that I am terrible at art); what you like and dislike, and what your passions are. Discovering your passions can lead you to live a full and meaningful life, which sounds great to me!
Finally, creativity can have some real social benefits. It can offer a means of meeting other like-minded people with similar interests, and can give you some excellent topics to discuss with others. Sharing your creations, as well as showing interest in others, can really help you to have a more fun, exciting and active social life. Have you ever made friends or met others through a creative pursuit?
So there you have it – a very brief exploration into the importance and necessity of creativity. With such a broad range of benefits, it really is something we should be talking about more often! So how do you express yourself? When do you feel the need to be creative? In what ways does creativity aid your healthy escapist activities? When do you show interest in others' creations or passions?
Tune in on Monday the 13th at 8pm AEDT to have a discussion about creativity and how we can use it to improve our daily living and mental well-being.
| User | High Fives Count |
| --- | --- |
| | 74 |
| | 59 |
| | 34 |
| | 18 |
| | 7 |
© ReachOut Australia