Turn on suggestions
Auto-suggest helps you quickly narrow down your search results by suggesting possible matches as you type.
Showing results for 
>

>

>

[CHAT] Relationships & social media
Options
Mark Topic as New

Mark Topic as Read

Float this Topic for Current User

Bookmark

Subscribe
Highlighted
Mark as New

Bookmark

Subscribe

Email to a Friend
[CHAT] Relationships & social media
Online dating is a blessing and a curse, I mean there is nothing more awesome than finding a great relationship whilst sitting at home in my sweats eating ice cream and chatting away but then again I do miss out on that face to face contact that we as humans crave. We are now in the age of the internet where everything we do is online; we have moved our friendships, relationships and dating life on the web.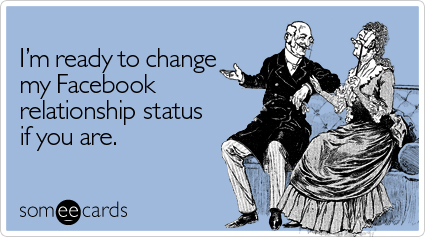 This relates to a majority of us because as young people we have grown up with technology and we meet people on there all the time, how many of us can say we don't have at least one social networking site? So it's inevitable that we will meet people and form connections and relationships whether as a pen-pal, a friend or a whirl wind romance. We just need to be aware of what we are stepping into and how to protect ourselves.
I think there are 8 essential rules to online dating and some of these can be applied to online friendships as well:
1. What you see may not be what you get
2. Be honest about who you are (no Photoshop)
3. Do your homework
4. Stand firm on your values
5. Take your time
6. Pay attention to your gut instincts
7. Be happy with yourself
8. Ask yourself, what you are honestly looking for?
These rules are important to keep in mind because there are some pros and cons to online relationships. Even though they save time, you are able to filter, you get to know people better and it can sometimes be safer there are also other ways where it's not safe. Some of you may know the MTV show called Catfish, that is a good wake-up call and for those who haven't watched it I suggest you Google it. Plus being online you miss out on that face to face contact and sometimes the people around you tend to judge and criticize which can definitely be hurtful.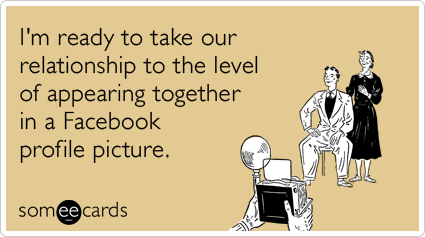 So come join us this Monday (23rd) at 8pm AEST so we can discuss these rules of online relationships/friendships, share our experiences with each other and also share tips on how we can stay safe and mentally healthy.

In the meantime, have a read of these factsheets:

http://au.reachout.com/Using-social-networking-sites-safely

http://au.reachout.com/My-only-friends-are-online

_________________________________________________
**Believe in the power of you because you are your own hero**

© ReachOut Australia