Turn on suggestions
Auto-suggest helps you quickly narrow down your search results by suggesting possible matches as you type.
Showing results for 
>

>

>

Re: Life After Bullying
Options
Mark Topic as New

Mark Topic as Read

Float this Topic for Current User

Bookmark

Subscribe
Mark as New

Bookmark

Subscribe

Email to a Friend
Hi everyone!
Lately I have been thinking about the destructive impact that bullying can have on a person's identity, and how difficult it can be to work through when you are still at school. My own experience of high school was a little rough and isolating, and I know that plenty of people can empathise with this terrible feeling.
However, I wanted to send a message of hope to the people out there that are still in high school, or individuals out of high school that are still the subject of bullying. This post is designed to explore life after bullying - how things change, how you can recover, and how you can flourish into a stronger person not in spite of bullying, but because of it. (With that being said, I do not condone the idea that bullying is 'character building' or 'a part of growing up' - bullying is a traumatic experience that can be incredibly harmful. I am just looking to shed light on the ways that overcoming bullying can be a platform for an improved sense of self).
So, if you feel comfortable, I'd love to see some people sharing:
What does your life after bullying look like?
What has overcoming bullying allowed you to learn about yourself/others?
What is one tip you would give someone that is experiencing bullying?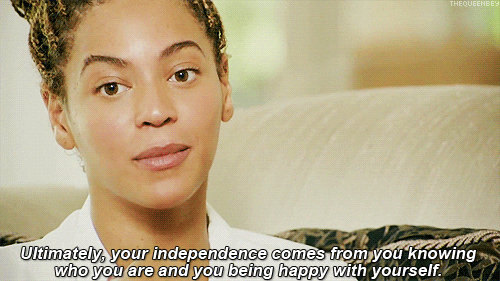 I'm going to kick things off!
What does your life after bullying look like?
My life after bullying has completely changed. I am no longer in contact with the individuals that made me feel bad about myself, I have moved from a country town to a major city, and I have a whole new group of friends that know me better than anyone did in high school. I am out and proud as a lesbian, which is a part of my identity that I was always afraid to own when I was at school for fear of being singled out. Likewise, I have a girlfriend, who I love dearly.
However, the most significant change to my life after bullying is the way I feel about myself. I was incredibly angry and aggressive with everyone during high school, because I found it easier to be gruff and isolate myself than to run the risk of people seeing the real me or hurting me any more than they already had. Now, I am less afraid to let people see the real me, and I am honest with a lot of the people I meet about my sexuality and my mental health, which I also hid during high school. I am more willing to take emotional risks, and am quickly learning that not everyone I bare my soul to is going to use it against me.
What has overcoming bullying allowed you to learn about yourself/others?
Due to my experience with bullying, I have learned what I deserve in a friendship. It is only from experiencing rejection, isolation, and being teased by 'friends' that I know just how worthy I am of love and belonging. I have realised that it is not okay to be disrespected by other people, even if it is as a 'joke'.
Likewise, I have also learned how to build my own self-esteem. While I was always self-confident in high school, this was a mask for the low self-esteem that had resulted from being bullied. Now that I have come out the other side, I know what I deserve from myself, too. I don't hold on so tightly to what other people think of me, and I also take time to cultivate strong friendships with a few people, rather than lots and lots of fake friendships. I value self-care, and have learned what energises me as an individual - fun with friends, massages, getting my nails done, Netflix on the lounge, a walk on the beach. I have learned that my differences are unique parts of my identity that I should celebrate, rather than something that I should hide away for fear that other people will take advantage of me. I am more resilient, and this allows me to be more vulnerable without self-protecting all the time.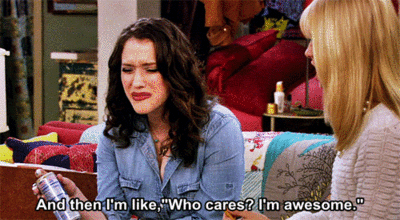 What is one tip you would give someone that is experiencing bullying?
Find a space or a solitary activity where you can relax and be yourself, without fear of other people judging or bullying you. For me, this was my bedroom in the afternoon or evening. I would jump into bed with my laptop and watch Youtube videos that I liked, but felt I would be judged for enjoying because they involved LGBTQIA+ characters. This activity saved me - it was my version of self-care. No matter how hard my day had been, I would always have a few hours each day to unwind and just be myself. I think that allowed me to maintain my identity until I had the skills, courage and opportunity to let my freak flag fly and be who I really am.
I am incredibly privileged to have my own room in a safe house, but I recognise that not everyone has that luxury. I would recommend looking for a space at school, or maybe a library nearby for after school. The music rooms were my safe place at school, and was a place where I could let my guard down, even just a little bit.
Sending all my love to those bullying survivors out there - past, present and future. We are in this together xx
| User | High Fives Count |
| --- | --- |
| | 52 |
| | 20 |
| | 20 |
| | 17 |
| | 10 |
© ReachOut Australia