Turn on suggestions
Auto-suggest helps you quickly narrow down your search results by suggesting possible matches as you type.
Showing results for 
>

>

>

Re: Let's Chat: Giving Support
Options
Mark Topic as New

Mark Topic as Read

Float this Topic for Current User

Bookmark

Subscribe
Mark as New

Bookmark

Subscribe

Email to a Friend
Let's Chat: Giving Support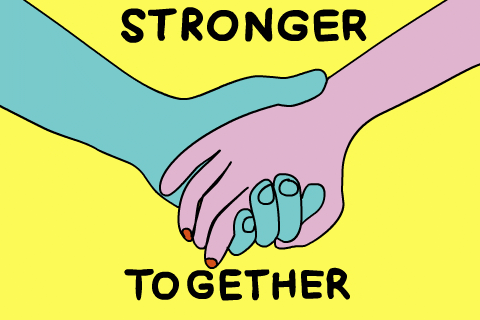 The bread and butter of this community is receiving and giving support. It's what makes the connections and relationships we build so valuable. Today we wanted to open a discussion about giving support and as always we're really interested to hear what you all have to say.
There are a few main pillars when it comes to giving support and we're going to chat through a few of them.
Purposeful story-telling is a relatable and authentic way to connect with people and let them know that they aren't alone. There are some major benefits to sharing a story you're comfortable telling. Firstly, I want to say that it's super important that you feel safe to share your story, and to know that you only have to share aspects of your story that you feel okay to share. Some of the positives of doing this is:
Builds connections and relationships→ allows bonding → even between strangers!

It's simple when the world can feel chaotic

Gives people a voice when they are feeling unheard

Confidence building

Provides support that can be reciprocated/mutual!

Provides insight into adverse experiences→ opens up to the world

Stories are easier to follow

Sharing experiences are valuable because others can relate to you and make it feel more personal
When someone connects with our story by letting us know they've been through it too we - voice that others aren't alone, have a chance to share our learnt lessons and build deeper relationships.
Another aspect of giving support that is super important is having boundaries. We touched on this last week with our Guide To: Boundaries - if you're interested in that go ahead and check it out. What is really important with giving support on the forum is that you remember that us moderators are here to ensure that the community is safe.
Sometimes things can get really heavy and it can be really hard to be sitting on the other end of a screen, working out how to help someone. Know that by telling someone you care, sending them support in any way (whether it's a story, or simply a cute/funny gif) that you are doing enough! If you are ever worried about someone's safety and need help please let an online moderator know and we will be there
If you have any thoughts, questions or experiences to share, please do so in this thread
| User | High Fives Count |
| --- | --- |
| | 3 |
| | 2 |
| | 2 |
| | 2 |
| | 1 |
© ReachOut Australia