Turn on suggestions
Auto-suggest helps you quickly narrow down your search results by suggesting possible matches as you type.
Showing results for 
Post Mod
Mark as New

Bookmark

Subscribe

Mute

Email
Do you want to be a Builder on the ReachOut Forums?
Do you want to be a Builder on the ReachOut Forums?
ReachOut is looking for more volunteer Builders to provide peer support in the online forums!
Frequently Asked Questions!

Who are Community Builders (affectionately known as BOBs)?:
A Builder is a member of the ReachOut.com community who has put their hand up to use their experiences of being a young person to take their support to the next level. They're trained in the art of Peer Support and help us to make our community the best place it can be.
Why become a Community Builder with ReachOut's Online Community?
Volunteering as a Builder is great for anyone interested in building or strengthening skills to support other people! Joining this supportive team is a fun way to meet new people who share your interests in helping others, and to make a positive impact on the lives of the two million people who come to ReachOut each year. The skills you learn as a Builder will also directly support study and work experiences in the future!


Can I become a Builder? Who is eligible to apply?
Anyone in Australia within the ages of 16-25 can apply to become a Builder with the ReachOut Online Community by completing this application form!

We do monthly recruitment to the Builder's Program, so you will hear from us within four weeks of your application! You will need to complete the online training before you can start as a builder so that we can make sure you have all the skills and knowledge you need to thrive in this volunteering role.
What skills will I learn and what does training involve?
Because the training is online, you can complete it in your own time from anywhere in Australia! You will learn all the skills you need to build and facilitate connections and relationships between members of the Online Community, learn about our community discussions and activities you can co-lead, provide peer support to those posting for help, and to ensure that you are maintaining your wellbeing while supporting others!


Do I need to have these skills already?
We don't expect our Builders to have all the skills right away; the training and ongoing support from ReachOut staff and Volunteer Moderators will give you the knowledge and skills you need to thrive in this role!
If you want to further your skills and knowledge after you complete the Builder training, you can also apply for our Moderator Program!


What is the difference between the volunteer Builder Program and Moderator Program?
The Builder Program will give you all the skills you need to offer support to other young people on the ReachOut Community, and is a prerequisite to the Moderator Program.
The Moderator Program builds on these strengths, and provides more intensive training and opportunities including a stronger focus on developing skills and experience in providing peer support, leadership/mentoring, building and engaging online communities and moderation (including all the digital tools behind the scenes of ReachOut!).
What is the commitment?
Builders will need to complete the online training, and commit to volunteering their time on the ReachOut Online Community 2 hours a week. We can be flexible too and are happy to work on a time commitment that works for you- just let a ReachOut staff member know!
You can act in the Builder role for as long as you'd like and it's okay to take a break if you need to. We will check in with you every 12 months to see if you are still interested in continuing on with the Builder program.


I have some questions, who can I talk to?
You are more than welcome to email your questions about the Builder's Program to the ReachOut Online Community Team email address: forums@reachout.com
I'm ready to become a builder! Apply here:
You can apply to become a builder HERE! We will get back to you soon to let you know the outcome of the application.
Any questions? Put them in the comments to this thread!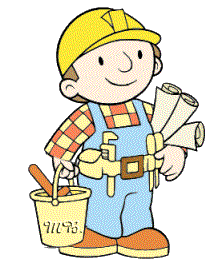 1
2