Turn on suggestions
Auto-suggest helps you quickly narrow down your search results by suggesting possible matches as you type.
Showing results for 
>

>

Services outside of Australia
Options
Mark Topic as New

Mark Topic as Read

Float this Topic for Current User

Bookmark

Subscribe
Star contributor
Mark as New

Bookmark

Subscribe

Email to a Friend
Services outside of Australia
The ReachOut forums are run here in Australia and we can best support young people who live here.

We can refer to and give advice on the mental health services within Australia, but if you live in another country, you may find our articles and discussion helpful to read, but it's probably more useful for you to access a service in your own area. This ensures that you can get quick and appropriate responses to your mental health and wellbeing needs.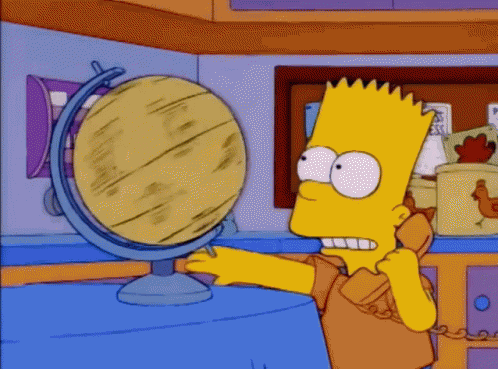 Below we have listed services that we are aware of in countries around the world. Please note that we are not affiliated with any of the below services, and cannot assure the quality of care that you will receive with any of these. Use your own discretion to seek the support that will best suit you locally.


Country

Name

Description

Link

New Zealand

24/7 helpline for people under 18 years old

Free phone/online counselling for young people

Support for young people

USA

National Suicide Prevention Lifeline

Text, chat, email or call

Immediate support - phone call or webchat

Call: 1-800-273-8255

Webchat: here

UK

Self-help, peer support and online counselling

Confidential support for people experiencing feelings of distress or despair.

Online forums, phone and text counselling

Ireland

Self Help content

Self-help, peer support and online counselling, for people over 18 years-old.

Canada

Interactive selfhelp

Forums, e-counselling
A list of international Counselling numbers has been collated by Facebook, see below to find your country and the number you can call now for support. Click here for the full list
Worldwide
United States
Canada

Kids Help Phone (for young people under 20) -

1 800 668 6868

First Nations and Inuit Hope for Wellness Help Line -

1 855 242 3310 (freephone, 24-hour)

United Kingdom

PAPYRUS Prevention of Young Suicide - https://www.papyrus-uk.org/ -

0800 068 41 41 (weekdays from 10:00 am to 10:00 pm, weekends from 2:00 pm to 10:00 pm and Bank Holidays from 2:00 pm to 5:00 pm) -

SMS: 07786 209 697

pat@papyrus-uk.org

Germany


Nummer gegen Kummer

0800 111 0 550 (adults)

0800 111 0 333 (teens)

Denmark

Livslinien

70 201 201 (11 am to 11 pm daily)

BørneTelefonen

116 111 (11:00 am to 11:00 pm daily)

Hong Kong


The Samaritan Befrienders Hong Kong (香港撒瑪利亞防止自殺會)

2389 2222

soulbox@sbhk.org.hk

The Samaritans Hong Kong (香港撒瑪利亞會)

2896 0000

India

AASRA

91 22 27546669

aasrahelpline@yahoo.com

iCall

022 25521111

icall@tiss.edu

Israel
Japan

Tokyo Suicide Prevention Center(東京自殺防止センター)

03 5286 9090 (open all-year round from 20:00 to 06:00/(Tuesday only) from 17:00 to 06:00)

Inochi-no-Denwa(日本いのちの電話連盟)

0570 783 556 (Navi dial from 10:00 to 20:00)

Malaysia:
Mexico

Instituto Hispanoamericano de Suicidologia, A.C

+5255 46313300

info@suicidiologia.com.mx

Netherlands

113

0900 0113 (free-of-charge, anonymous 24-hour hotline)

New Zealand

Depression Hotline

0800 111 757

Youthline

0800 376 633

SMS: 234

talk@youthline.co.nz

parenttalk@youthline.co.nz

Lifeline Aotearoa's Suicide Prevention Helpline

0508 828 865

Nigeria

Nigeria Suicide Prevention Initiative – NSPI

+234 (0)809210643

nspinitiative@gmail.com

Singapore

Samaritans of Singapore (新加坡援人協會)

1800 221 4444

pat@samaritans.org.sg

South Africa

The South African Depression and Anxiety Group (SADAG)

0800 567 567

0800 70 80 90

0800 12 13 14

SMS: 31393

South Korea

중앙자살예방센터 (Korea Suicide Prevention Centre)

+82 2 2203 0053

spc@spckorea.or.kr

보건복지부 보건복지콜센터 (Ministry of Health & Welfare Call Centre)

129 (24시간 위기상담/24-hour hotline)

정신건강증진센터 정신건강위기상담전화 (Mental Health Centre Crisis Counselling)

1577 0199 (24시간 위기상담/24-hour hotline)

Spain

Teléfono de la Esperanza

717 003 717

Sweden
Switzerland
Taiwan

Taiwan Suicide Prevention Center (台灣自殺防治中心)

0800 788 995
_____________________________________________

I'm leaving ReachOut on the 5th of June
Say goodbye here

© ReachOut Australia