Turn on suggestions
Auto-suggest helps you quickly narrow down your search results by suggesting possible matches as you type.
Showing results for 
>

>

>

Weekly Wellbeing: Meditation
Options
Mark Topic as New

Mark Topic as Read

Float this Topic for Current User

Bookmark

Subscribe
Community Manager
Mark as New

Bookmark

Subscribe

Email to a Friend
Weekly Wellbeing: Meditation
This week I wanted to get a discussion going about something that a lot of people find difficult. Meditation is a pretty broad term that covers many activities that focus on relaxation - some people say it's like exercise for the brain because over time it can rewire neural pathways.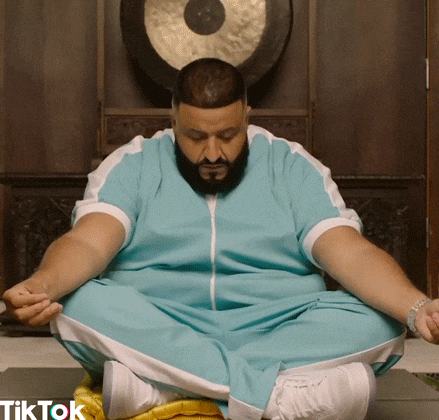 There is much research that reveals the long list of benefits of practising consistent meditation, to mention a few:
Improved mood and focus

Better sleeps

Increased self-compassion

Reduced anxiety
One of the most popular types of meditation that you may have heard of is - mindfulness. Mindfulness is all about engaging your senses in order to ground yourself in the present moment. If you haven't heard about mindfulness read on here to learn more about it.
While meditating for the first time may seem daunting or hard there are some easy ways to get started - you may already be doing some activities that you can easily turn into a mindfulness practise.
Some suggestions from me are:
Mindful cooking:

When I'm cooking I feel very "in the moment" and find that my brain is quite and calm. Chopping vegetables, smelling ingredients, combining flavours and finally eating the meal - all these activities stimulate your senses and focus which keeps you in the present. It's also a very self-nurturing task to make yourself a yummy and nutritious meal.

Mindful tea drinking:

It's nice to sit somewhere comfy with a cup of tea and take a few deep breaths. Feel the heat from the cup between your hands, the steam rising from the tea, the subtle flavours as it passes over your tongue and the sensation of the warm liquid sliding down your throat.
Mindful showers:

Showers are a good time to be mindful, you might even do it without realising. Y'know when you're just standing there staring at the tiles and you're not really thinking of anything? That is a perfect example of mindfulness. You're simply feeling the sensation of the hot water on your skin. You aren't flooded with thoughts or emotions but are more connected your physical senses.

There's also a great article here called "5 ways to be mindful without meditating".
If you want to check it out we have a bunch of guided mindfulness meditations:
"My WiFi is a Piece of Crap meditation"
"My flatmate ate my leftover pizza meditation"
Activity:
1. What daily task/activity do you think you can make "mindful"?
2. If you tried meditation, how did it make you feel?
| User | High Fives Count |
| --- | --- |
| | 4 |
| | 3 |
| | 3 |
| | 2 |
| | 2 |
© ReachOut Australia