Turn on suggestions
Auto-suggest helps you quickly narrow down your search results by suggesting possible matches as you type.
Showing results for 
>

>

>

Re: Share Your Holiday Stories!
Options
Mark Topic as New

Mark Topic as Read

Float this Topic for Current User

Bookmark

Subscribe
Highlighted
Mark as New

Bookmark

Subscribe

Email to a Friend
Re: Share Your Holiday Stories!
@Tiny_leaf I sure did!


Once I also got to pat a seal while I was on holiday. The seal felt kind of slippery, wet and slimy. They are really playful and energetic!

I'm happy that the GP can understand that my grandmother needs care. It has been hard for my grandmother and another family member to accept so it's good that we can have the opinion of other professionals to back the rest of us up.

I know what you mean about some nursing homes! Many years ago, we made the decision to put my great grandmother in one. The staff treated her badly and she hated it. She had brought her own food and drink in with her and one staff member said that she had to pay them to drink from her own can of coke, even when she told them it was hers.
My great grandmother ended up having a heart attack and being transferred to a hospital, where she later died. Her death was peaceful but it makes me angry how she was treated in her last months.
Mark as New

Bookmark

Subscribe

Email to a Friend
Re: Share Your Holiday Stories!
@WheresMySquishy I'm sorry to hear about that... hopefully after the royal commission things will begin to improve in nursing homes though..
And you got to pat a seal? I'm so jealous!!
My latest wildlife encounter was slightly less fun and involved being kicked by a kangaroo...
I'm glad he's still a joey, because if he was full grown I would've been injured pretty badly.
As it was though I'm not even bruised, just a bit more sore in one leg.
We'll be figuring out a way to prevent that in the future, so no harm was done other than temporary grumpiness from me
Also I like the nautilus! In my head he's going "bloop bloop bloop" as he swims for some reason. It just seems like the sort of sound he should be making.
Mark as New

Bookmark

Subscribe

Email to a Friend
Re: Share Your Holiday Stories!
@Tiny_leaf I hope so!

Wow! I love kangaroos but they can do a lot of damage, especially the larger fully-grown ones. I'm glad you're okay!

I totally hear the 'bloop bloop bloop!'

How was your long weekend? I spent mine in the hospital with my sister. There were no doctors or physios over the long weekend so we got to relax. Some volunteers gave us books to read and some crafts to do. We also played the Switch and watched TV. This hospital TV is awesome compared the ones at the other hospitals (when it works, that is)! We were even able to watch some movies for free. All the nurses have been great, which is weird because at the previous hospitals my sister has been in, there were only a few competent, nice nurses. One of them even gave my sister a bunch of anime episodes to watch on her laptop. It actually kind of feels almost like a holiday apart from all the rehab she has to do and the fact that we have to do some extra work until the physios can teach the nurses how to safely maneuver her for certain daily tasks
Mark as New

Bookmark

Subscribe

Email to a Friend
Re: Share Your Holiday Stories!
@WheresMySquishy I love them as well. I'm lucky because the two or three ridiculously huge male red kangaroos are actually very respectful. They don't seem to push away the smaller kangaroos, and one of them even "adopted" his younger brother who was orphaned or abandoned. They're tame and confident enough to come up for food, but don't like actual contact and are never aggressive to us (not to say I don't have a healthy caution of them though).
It's just the one joey who ended up being hand reared. His human carer didn't always set proper boundaries, so now he's going to have to get a bit of a crash course in them before he gets big enough to be dangerous.
I'm so glad the nurses are good! It's amazing how much of a difference a good nurse can make to someone - I swear they're magical or something. I'm lucky since most of the nurses I encountered when I was in hospital were really amazing.
It's been pretty good for me, though my poor little cat needed dental surgery today.
It took a while for the drugs to wear off, so I spent a good part of this afternoon checking in on him.
He insisted on trying to launch himself off tables or jump onto them even though he couldn't even coordinate his back legs at that point. He seems to be thinking more clearly now though and is taking it easy, hopefully until all of the effects are gone.
He's been extra snuggly and cute, but also a little stupid..
Mark as New

Bookmark

Subscribe

Email to a Friend
Re: Share Your Holiday Stories!
@Tiny_leaf I'm glad the kangaroos are friendly! We don't see many of them in our area unless you go to a zoo but I have seen a lot of them on holiday. Once I went on holiday and there were wallabies and other animals just outside our door. It was so much fun! I love feeding wallabies and kangaroos. I hope the joey gets trained. To me, there are no bad animals, only dodgy owners/carers.

The nurses at this hospital are so much better than the nurses at the other hospitals. The other nurses didn't check up on her regularly and left us to do most of her care, change her sheets, get ice packs for her, etc. They also never tracked her pain when they should have been recording it. These nurses are more helpful. They come around all the time, even just to ask how she's feeling. If she's feeling bad, then they ask how they can help her. She was also told that if she has a problem with anyone, then to let the higher ups know and they will sort it out. You're so right that the nurses play a huge role in whether your hospital stay is good or poor.

Oh dear! I feel sorry for your poor kitty! Kind of reminds me of how I acted after having laughing gas for surgery (loopy and hyper). I hope he's feeling better today!
Mark as New

Bookmark

Subscribe

Email to a Friend
Re: Share Your Holiday Stories!
Hello ReachOut friends!
As some of you may be aware I've been missing for over a month! "Why is that?" Some of you may be wondering... "Where has Maddy gone? Has she left R/O? Is she unwell?" Then there are some of you (probably most
) who did not even notice... which is cool too. Well well friends, its about time you all know that I was away for 4+ weeks travelling around Europe, and I have come to this thread to share my journey with you guys!
I visited London, Amsterdam, Berlin, Prague, Vienna, Krakow, Budapest, Ljubljana, Venice, Rome, Florence, Swiss Alps, Paris and Barcelona. All of the locations were visited while on tour except for Barcelona so most of it was pretty fast paced. I must say that I had SO much fun getting around Europe via a tour company. I highly recommend it! I made such good bonds with people in such a short period of time and shared experiences with them that I'll never ever forget! It was both an educational and fun experience!
Some of the typical tourist activities I did included a gondola ride in Venice, jumping in Lake Bled, visiting the Leaning Tower of Pisa, The Colosseum, The Vatican City, The Eiffel Tower, Auschwitz (
), Buckingham Palace, Kensington Palace, and as mentioned before the Swiss Alps. The Swiss Alps were trippy as because on ground it was approx. 30 degrees, but when you made your way up to the mountains it was snowing! Switzerland was so picturesque, I was in love!
I spent the most time in Barcelona, which I explored with my cousin after the tour ended. I went to Pablo Picasso's museum, the Barceloneta Beach, La Sagrada Familia and other Antoni Gaudi-designed architecture such as Casa Battlo and Casa Mila (all of his work is so abstract and beautiful). I stayed on one of the main streets - La Rambla - so I spent lots of time exploring the streets and I found many hidden gems (shops/ cafes). There's a huge art culture in Barcelona which is probably why I liked it so much. Highly recommend going there!

I have been hit with the TRAVEL BUG and want to explore more so plan on visiting southern Italy, Greece and Malta next year (hopefully).
I have some great time lapses and photos that I can share if you guys like! Just let me know. E.g., I have a time lapse of some of my gondola ride. Also feel free to ask me any questions
Even though I had a great time overseas, I am glad to be back in Australia too, and to be back with my ReachOut friends! I hope you all had a good month while I was away and managed to stay warm enough in Australia.


Mark as New

Bookmark

Subscribe

Email to a Friend
Re: Share Your Holiday Stories!
@Maddy-RO so that's where you went! That sounds so cool!!
Mark as New

Bookmark

Subscribe

Email to a Friend
Re: Share Your Holiday Stories!
Hey everyone!
I just wanted to give you a heads up that I will be away for a few weeks in August travelling around Europe- so if you notice I'm not on the forums for a bit, that's where I am! We have a new staff member @Bre-RO who is starting at ReachOut this week, as well as our awesome community staff @Claire-RO @TOM-RO @Maddy-RO @Taylor-RO and @Andrea-RO who will be around in August
I will be away from the beginning of August (this Thursday!) and returning towards the end of August! I will have to come back to this thread to share my travel tales and funny stories when I return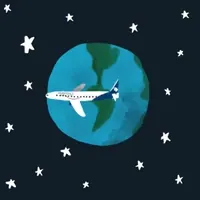 __________
Check out our community activities calendar for November 2019
here
Mark as New

Bookmark

Subscribe

Email to a Friend
Re: Share Your Holiday Stories!
@Jess1-RO I hope you have fun!! (and that it's not too cold..)
Are you looking forwards to doing anything while you're there?
Mark as New

Bookmark

Subscribe

Email to a Friend
Re: Share Your Holiday Stories!
Hi
@Tiny_leaf
,
I am a huge fan of history, so I am going emerge myself in the historical sites and just try to enjoy every moment
__________
Check out our community activities calendar for November 2019
here
| User | High Fives Count |
| --- | --- |
| | 11 |
| | 10 |
| | 10 |
| | 5 |
| | 5 |
© ReachOut Australia